Cloud Infrastructure as a service (IaaS) leaders in 2019
According to Gartner Magic Quadrant 2019 for Cloud Iaas, the top three leaders are Amazon Web Services (AWS), Microsoft Azure, and Google Cloud Platform(GCP).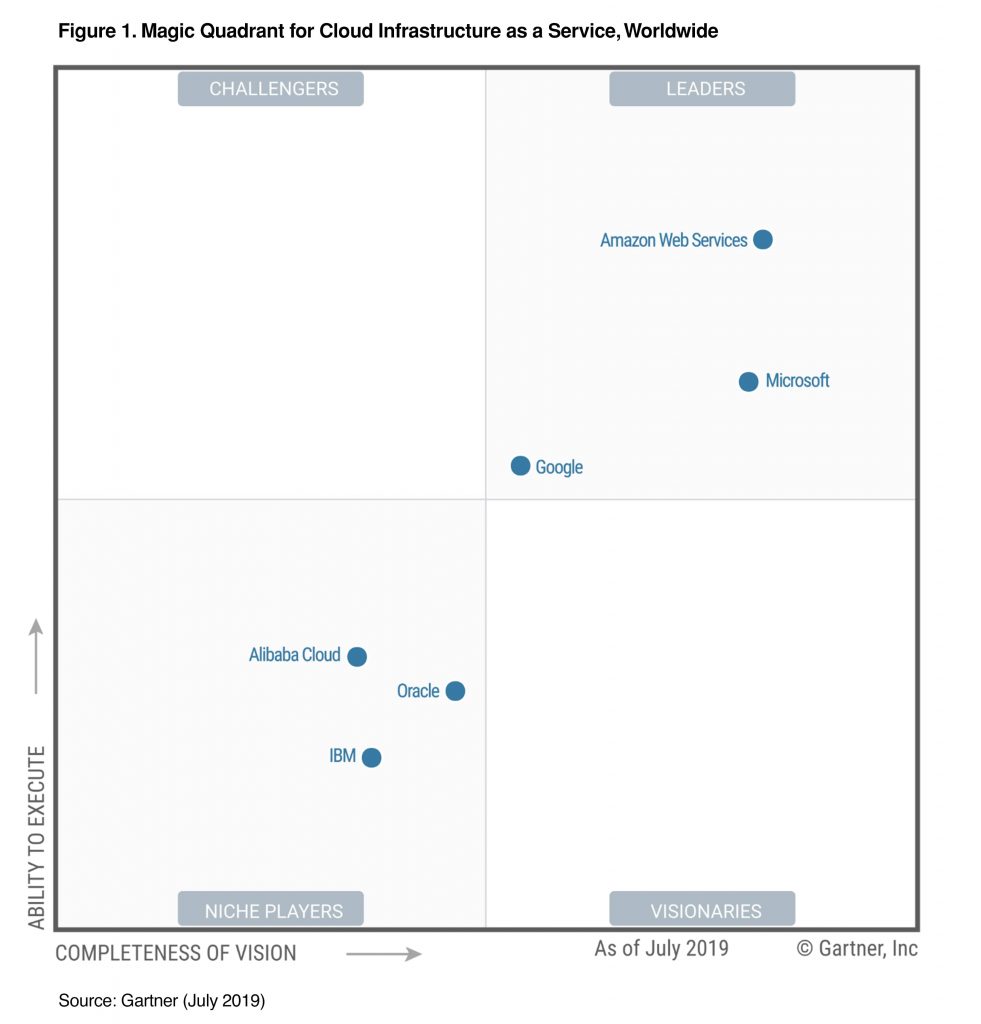 According to Gartner Research, the distinctions among the service providers were …. "in terms of worldwide enterprise adoption, capabilities and service availability". The report also advises to evaluate providers in terms of "broad capabilities and a positive track record for customer success."
From these 3 contenders, GCP had joined the enterprise Cloud services later, and it has been making significant strides recently.
You can find a cheat sheet of GCP product family in this repo – https://github.com/gregsramblings/google-cloud-4-words
IBM, Oracle and Alibaba Cloud have also been named as Niche Players.